About us
Darca Schools – making a difference in the periphery
Darca network is a High School network which was founded with the support and the encouragement of the Ministry of Education in Israel in order to strengthen the schools in Israel's geo-social periphery and support them on their way to becoming high quality institutions of post-primary education.
Darca network includes schools from diverse communities in the Israeli society and which caters to strengthen the country's social fabric. The network is accompanied by a public council which includes leading intellectuals and educators in the Israeli society.
Bagrut Rates
Darca schools vs. National Average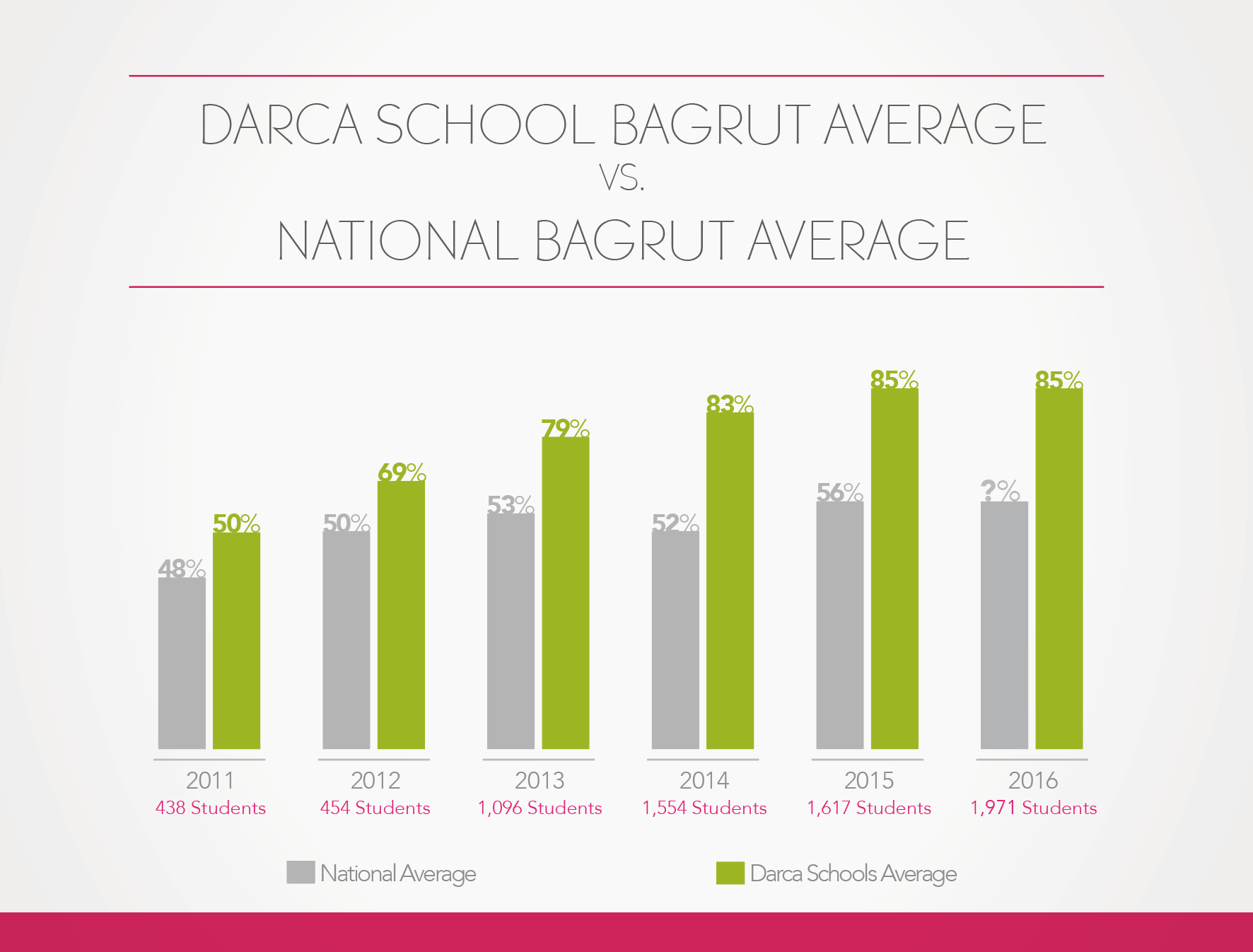 Bagrut Rates
Darca schools vs. Large Affluent Communities
Visit Darca
The Darca Network is size and substance, adding activities and providing educational opportunities in more Israeli communities. We invite you to visit one of our schools, and see the educational initiative in action and change happening. Partners who choose to become a part of this long and valuable journey will have a great, wide spread impact on the future of tens of thousands of Israeli students.
To coordinate a meeting and a tour, mail darca@darca.org.il or call 972-8-3146702.